QUILTING CLASSES AT THE QUILTING ACADEMY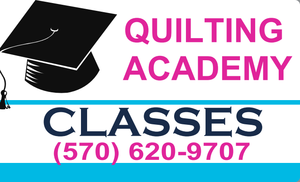 ---
DAY, EVENING AND WEEKEND CLASSES ARE SCHEDULED JANUARY THROUGH DECEMBER. (Closed December 24th through January 1st, Easter Sunday, July 4th and Thanksgiving.
WINTER/SPRING CLASSES 2018
​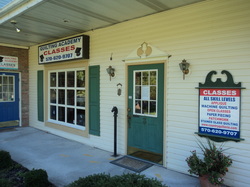 ---

​
​ FAREWELL, CHRISTINE (DEAN OF THE QUILTING ACADEMY)

It is with heavy hearts that we announce the passing of our dear friend, and beloved member of our Country Quilterie family, Christine Bearn.

Christine touched the lives of all of us, friends, customers of the Country Quilterie and Carolina Quiltworks, and students of the Quilting Academy with her extraordinary quilting skill and talent, her warmth, wit and wisdom, and her generosity of spirit.

Our thoughts and prayers go out to her devoted husband, Alex and to her daughters, grandchildren, and family members in United Kingdom.

Rest in Peace, Christine. You will be dearly missed.




MEET OUR NEWEST INSTRUCTORS

Please join us in welcoming the newest members to our teachings staff, Barbara and Sharon. They each bring their own special talents and innovative techniques to our classes. This winter, Barbara is teaching Stars N' Stripes Class, an Off The Rail, a new take on the traditional rail fence pattern, and that will be great fun for all skill levels, and Sharon is teaching the stunning Bargello Jewel wall hanging, Star Spin, and the Ultimate Travel Bag (every quilter's dream bag to bring supplies to class), plus Tuesday Afternoon Open Sew (every Tuesday, from 1 PM to 4 PM) and Evening Open Sew on alternate Thursday evenings, from 6 PM to 9 PM.

NEW CLASSES COMING

Watch for dates and times of our newest classes: Perfect projects for winter and spring, beginner, intermediate and advanced quilting, coming soon. Check the schedule and sign-up at the Country Quilterie 570-620-9707.


ATTENTION: NEW EVENING CLASS

THURSDAY EVENING OPEN SEW
(Every first and third Thursday of the month)

From 6 PM TO 9 PM Fee: $10 includes refreshments

​ Instructor: Sharon (Advanced Reservation Required)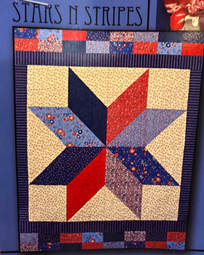 ---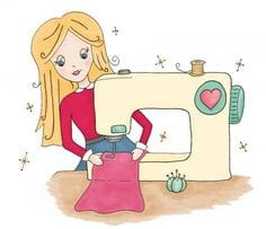 ---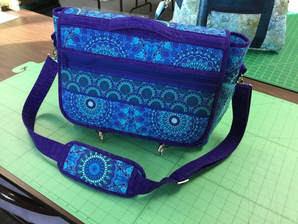 ---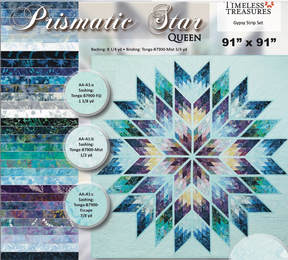 ---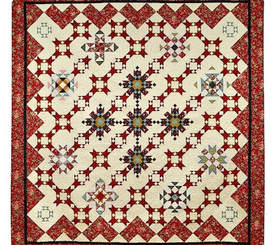 ---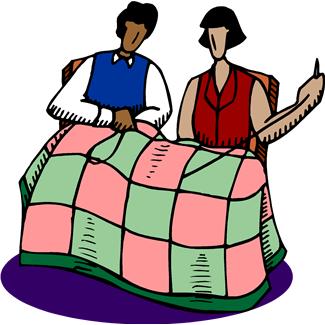 ---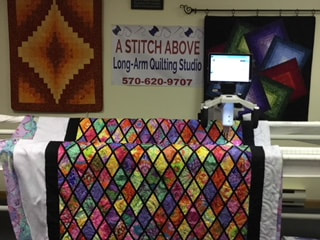 ---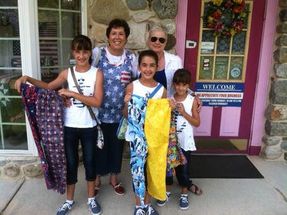 ---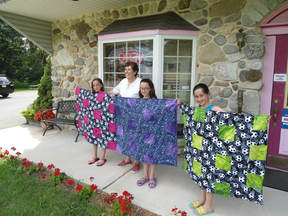 ---
Photos of the Quilting Academy and students are pictured below. Would you like to join? Please stop by the Quilting Academy on Tuesday afternoon, or call the Country Quilterie at 570-620-9707, for more information.
KID'S QUILT CLASSES
A Quilting Tip From Carolee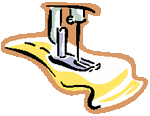 ---

---
---

---
SEW AND TELL
A VERY SPECIAL THANKS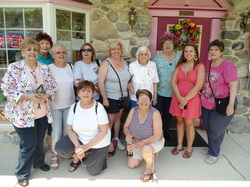 To our Dean, Christine and to the students and teachers at the Quilting Academy. You guys are the best!!! We have a wonderful group of gals (some of whom are not pictured here, because they could not attend the day this photo was taken), who meet every Tuesday afternoon, for our Open Class at the Quilting Academy. They not only learn and share new quilting techniques, they have a rollicking good time, as you can see by this photo. Come join the fun, bring that project you've been wanting to finish, or learn a new quilting technique. Open Class is held every Thursday, from 1:00 PM to 4:30 PM. The fee is $10 and there's no extra charge for the fun!
---